At FDI, our Vision is clear, but not easy:
Eliminate preventable deaths in combat, conflict, and crisis by
innovating excellent medical products and services.
Our FRONT-LINE series of field sterilizers brings advanced steam sterilization technology and a new surgical capability closer to the point of injury. In addition, the portability, capacity, and rugged durability make this a dependable life-saving tool in any austere environment.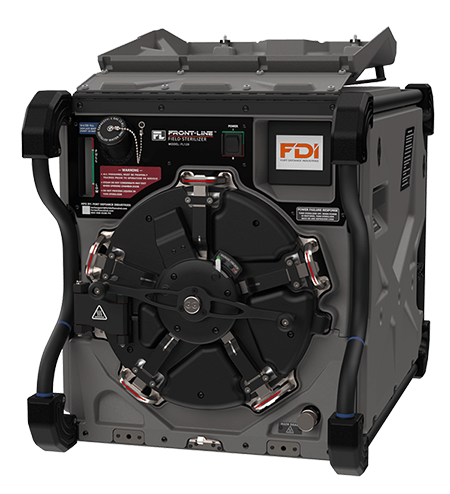 25 lbs of instruments
Bookwalter® Retractor System
Less than 4 oz. of water per cycle
No transport case required
Dual power input
120/240 VAC, 1-Phase, 50/60 Hz, 15 amps